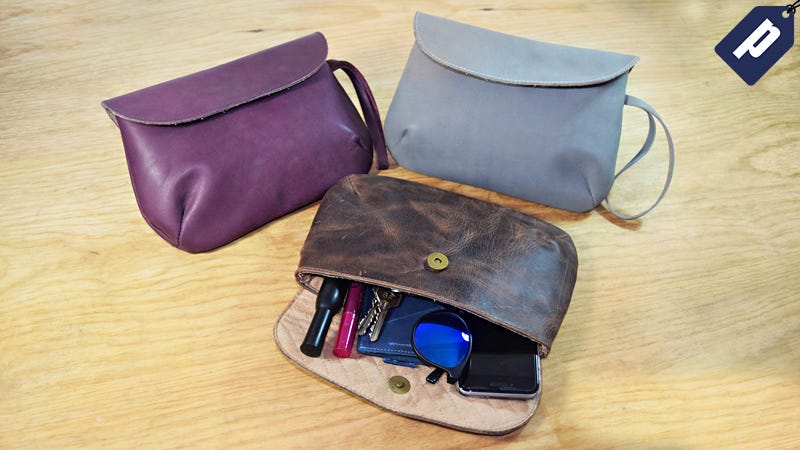 The Clutch Bag from Hide & Drink accommodates your accessories all in one place with its dependable but slim and compact design. You can save 50% and get one now for just $24.50 with promo code 50BAG.

Handmade from full grain leather, the Clutch Bag sports a convenient wrist strap and a rustic brass magnetic snap with ample room for your accessories. Store a variety of items in this comfortable, lightweight bag including your cell phone, wallet, and toiletries. Available in Stone Gray and Lavender with a decorative Pelusa Melocotón interior, a Clutch Bag is just $24.50 after the discount. Plus, Hide & Drink offers other accessories like wallets, card sleeves, and phone cases.
Carry your accessories in one place with a Clutch Bag from Hide & Drink and save 50% with promo code 50BAG.
---
The Promotions team (we're on the business side, not editorial) negotiates discounts on notable products and services and Gizmodo receives revenue if these products and services are purchased. If you're interested in partnering, have questions or comments, drop us a line at promotions@gizmodomedia.com