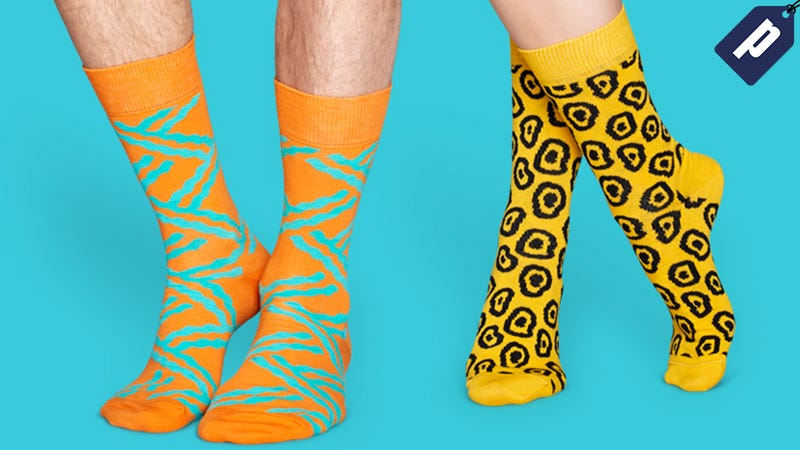 Happy Socks brings Jezebel readers endless color combinations and styles so you can step up your sock game with ease. Save up to a total of 50% at the Happy Socks outlet store with code OUTLET2017.

Happy Socks are made from high quality combed cotton and a reinforced toe and heel, making them incredibly comfortable and long-lasting. Choose from typical styles like stripes, polka-dots, and argyle, to the more eccentric animal, paisley, feather, and stripe-dot socks. Pairs start at $12, but with up to 50% off, you can grab them for as low as $6. Other items include underwear for $6 and men's boxers for $10.
Grab some fresh, colorful pairs up to 50% off with code OUTLET2017. Can't be used in combination with other offers.
---
The Promotions team (we're on the business side, not editorial) negotiates discounts on notable products and services and Gizmodo receives revenue if these products and services are purchased. If you're interested in partnering, have questions or comments, drop us a line at promotions@gizmodomedia.com