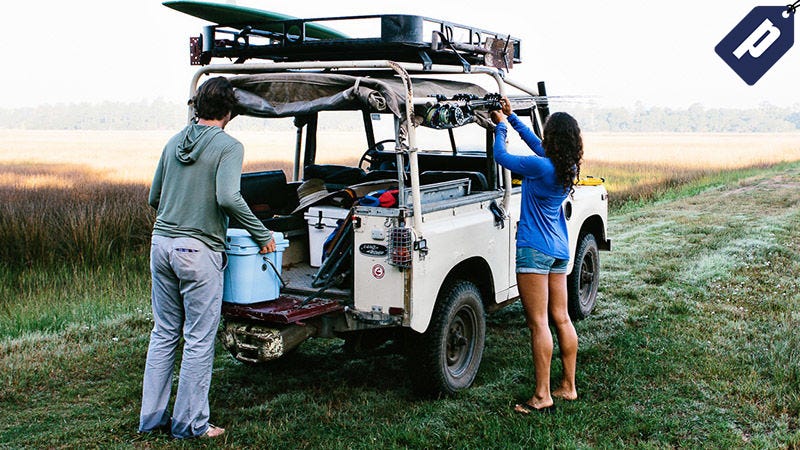 Free Fly Apparel is all about matching your outdoor aspirations with functional clothes that take you from the city to the escape. The Bamboo Midweight Hoody is the perfect layer for any occasion on or off the grid, minus the gimmicks. Save 25% with promo code LIFEHACK25 and get yours for just $45.
The Hoody is everything you need in a technical top — it's your go-to piece during a cool run, hike, or paddle on the lake, it layers well in more extreme weather, and looks just as good worn casually. Here's the details:
A custom blend of Bamboo, Polyester, and Spandex makes it incredibly soft, durable and stretchy, with the natural odor-resistant properties of bamboo.

Thumb-holes in each sleeve for partial hand protection with breathability.
A Sleeve zipper pocket for essentials like cash, credits, IDs, or keys.
It's moisture-wicking with UPF 50 sun protection.
The Bamboo Midweight Hoody comes in black, heather grey, navy, ocean blue, slate green, spruce and sizes S - 3XL. Save 25% and get your for just $45 with promo code LIFEHACK25. For a women's version, check out the similar Women's Bamboo Hoody.
---
The Promotions team (we're on the business side, not editorial) negotiates discounts on notable products and services and Gizmodo receives revenue if these products and services are purchased. If you're interested in partnering, have questions or comments, drop us a line at promotions@gizmodomedia.com