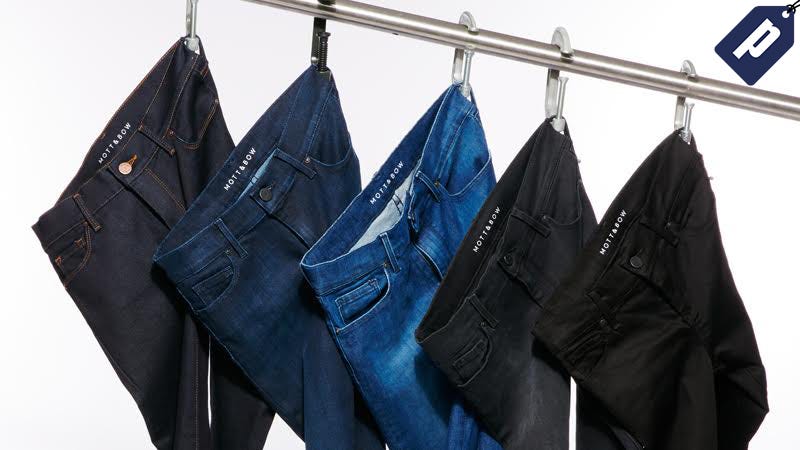 Comfortably shop for the perfect fitting jeans with Mott & Bow. Jezebel readers can get two different sizes delivered and return the pair that doesn't fit for free. Try Mott & Bow and get 20% off your first order with code MABJEZ20.

The Free Try-On Program allows you to pick the pair of jeans you want plus a second waist size. Mott & Bow then sends you both so you can you see which fits better. With the prepaid shipping label, just box up the pair you don't like and drop them off at Fedex.
The women's line offers modern and stylish jeans in three distinct fits; High-Rise Skinny, Mid-Rise Skinny, and Slim Boyfriend. Available in 11 different styles (color and fabric combos), each pair is made from comfortable handmade denim, creating the perfect amount of stretch in flattering cuts. Now available in a 28 length among select styles, pairs start at $96, but at 20% off, your first pair is $77.
Take advantage of high-quality handmade denim at an affordable price with Mott & Bow. Use promo code MABJEZ20 to save 20% on your entire first order.
---
The Promotions team (we're on the business side, not editorial) negotiates discounts on notable products and services and Gizmodo receives revenue if these products and services are purchased. If you're interested in partnering, have questions or comments, drop us a line at promotions@gizmodomedia.com