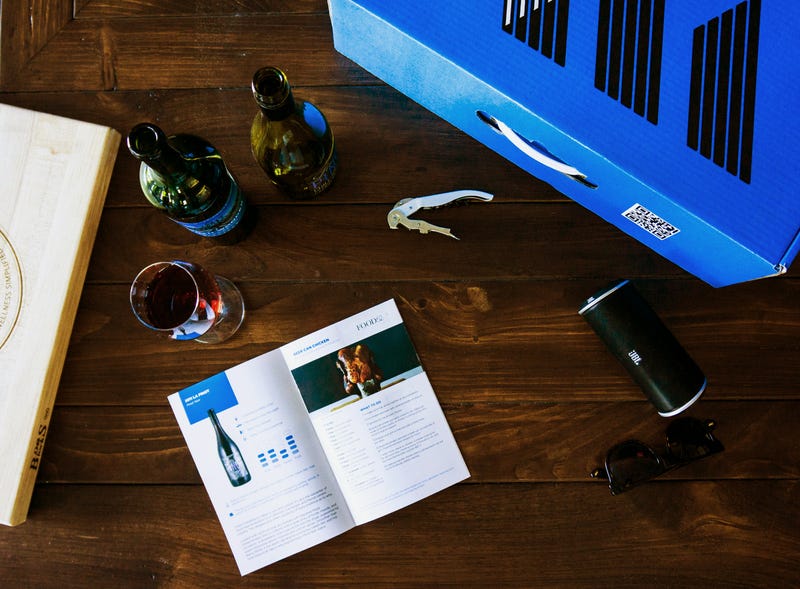 Wine Awesomeness is the subscription service delivering new wine experiences right to your door. Each shipment is a curated adventure through a theme and trend in the world of wine. This is vino you don't see everyday, but want to drink everyday. Join now and get half off your first order, just $22.50.
Every month the wine nerds from WA comb the globe for six wines; three reds, three whites, and the stories behind each. Whether it's overlooked Eastern European wines or a month showcasing the work of prominent winemakers, WA has you covered. Each box includes an educational guide of your journey with tasting notes, recipes for suggested food pairings, and behind the scenes articles. Choose from the following three pack subscriptions: Red only, White only, and a Variety pack (each $45/month). Or purchase the Six pack and taste them all for $75/month.
WA also allows you to change your preference, delivery interval, skip a shipment, or deactivate your membership at anytime. Plus, if a certain wine impresses you, add that bottle to your next shipment via the WA wine list.
Sit back and let your taste buds explore. Go on the journey with WA now and get your first order half off, just $22.50.
---
The Promotions team (we're on the business side, not editorial) negotiates discounts on notable products and services. If you're interested in partnering, have questions or comments, drop us a line at promotions@gawker.com.