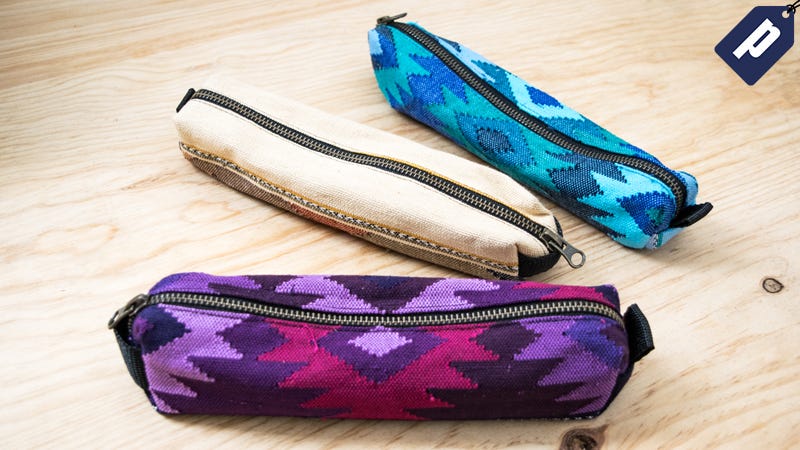 With ample storage space for all your supplies, the Comalapa Utility Pouch is now just $10.50 when you use code POUCH50, a savings of 50%.

Handwoven with authentic Mayan textiles, the Comalapa Utility Pouch sports rustic brass hardware and features a Brooklyn-based YKK zipper and durable double stitched seams. Perfect for carrying any stationary supplies, this pouch is convenient to travel with (9.5" x 2" x 3") and comes in three distinct colors including Sunset, Sailor, and Violet. Hide & Drink has additional Comalapa Textile products such Dopp kits, Zipper wallets, and Clutch bags.
Pack up your supplies in style with this Comalapa Utility Pouch from Hide & Drink and save 50% now with promo code POUCH50.
---
The Promotions team (we're on the business side, not editorial) negotiates discounts on notable products and services and Gizmodo receives revenue if these products and services are purchased. If you're interested in partnering, have questions or comments, drop us a line at promotions@gawker.com