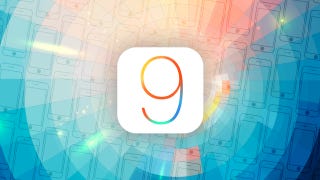 With the public release of iOS9 likely to happen in September, now's the perfect time to get a jumpstart on developing new iPhone apps with it. And Udemy, a leader in online education, has The Complete iOS9 Developer Course - Build 18 Apps for $19! Save over 90% with promo code IOS910.
iOS9 comes with upgrades to the general performance, battery life, and security of iPhones. There are also enhancements to Siri, search, Apple pay, notes, maps, news, quicktype, and multi-tasking. And with it comes changes to the main coding languages, Swift 2 and Xcode 7.
The Complete iOS9 Developer Course will teach you from the ground up, including those changes, whether you're an experienced developer or a newbie. You'll get 200 lectures and 20 hours of content to learn how to develop apps like Instagram and Flappy Bird. Here's what's included:
Getting started with Xcode 7 and Swift 2 plus a Swift 2 Deep dive using playgrounds
Advanced iOS features: timers, tables, permanent storage, web content, animation, games, maps & geolocation, audio
Core data, advanced web content, Json data & webviews
Unlimited web hosting for a year
The ebook 'How To Earn $10,000 While Learning To Code' and over 1,000 graphical assets (backgrounds, icons, buttons etc), worth $300
Save 90% on The Complete iOS9 Developer Course and get a head start building in the new operating system for just $19. You can also browse the entire development course section and get any course for $19. Use promo code promo code IOS910.
---
The Promotions team (we're on the business side, not editorial) negotiates special offers on notable products. Interested in partnering with us? Drop us a line at promotions@gawker.com.