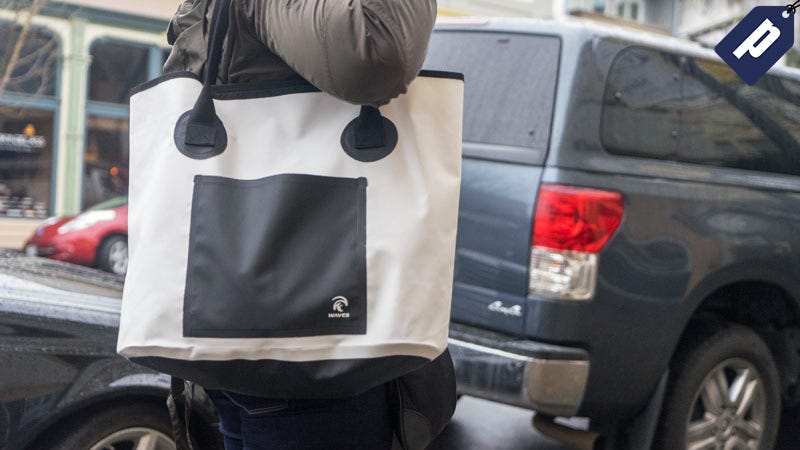 WavesGear's Infinite Dry Tote carries everything you need for your next commute or day trip. Jezebel readers can grab this waterproof tote for just $22 with code IDB50JAN at checkout, a savings of 50%.

Constructed from the same material as their roll-top bags, the Infinite Dry Tote is constructed from thick, waterproof 500D PVC Mesh that keeps your gear safe and dry from the rain or snow. Designed to be stylish and functional, this tote provides plenty of space (14" x 20" x 6") for all your belongings and includes a convenient exterior pocket for easy access to your phone, wallet, or keys. Plus, the interior waterproof zippered pocket ensures any valuables stay protected while you're on-the-go.
Grab the Infinite Dry Tote for just $22, a savings of 50% when you enter in code IDB50JAN at checkout.
---
The Promotions team (we're on the business side, not editorial) negotiates discounts on notable products and services and Gizmodo receives revenue if these products and services are purchased. If you're interested in partnering, have questions or comments, drop us a line at promotions@gizmodomedia.com