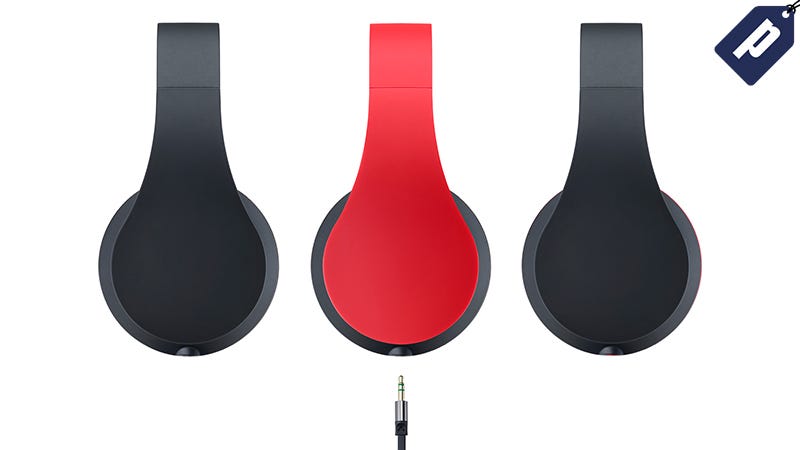 Status Audio created the HD One headphones to deliver great sound with a classic look. They skipped the celebrity endorsements to bring you headphones that are less than half the price of competitors. And with promo code HDONE50 you can grab a pair for 50% off, just $22.
By operating on a direct-to-consumer model and eliminating superficial expenses like large marketing campaigns and PR company retainers, Status Audio brings you affordable audio without jeopardizing the sound quality. Here's what you'll get with the HD One on-ear headphones:
Detachable, anti-tangle headphone cable - so a busted cable won't render the headphones useless
One-button inline microphone and remote so you can easily answer calls and control music playback (compatible with all smartphones)
40mm drivers: deep articulated bass, a present mid-range, defined highs
Wide stereo image - ideal for video games that work with vast spatial locations (1st-person shooters)
Logo-free, rubberized matte finish earpieces - keep them clean and simple or make them your own brand

Enjoy your favorite music without being a walking billboard. Get the HD One Headphones for $22 using promo code HDONE50 and save 50%.
---
The Promotions team (we're on the business side, not editorial) negotiates discounts on notable products and services and Gizmodo receives revenue if these products and services are purchased. If you're interested in partnering, have questions or comments, drop us a line at promotions@gizmodomedia.com