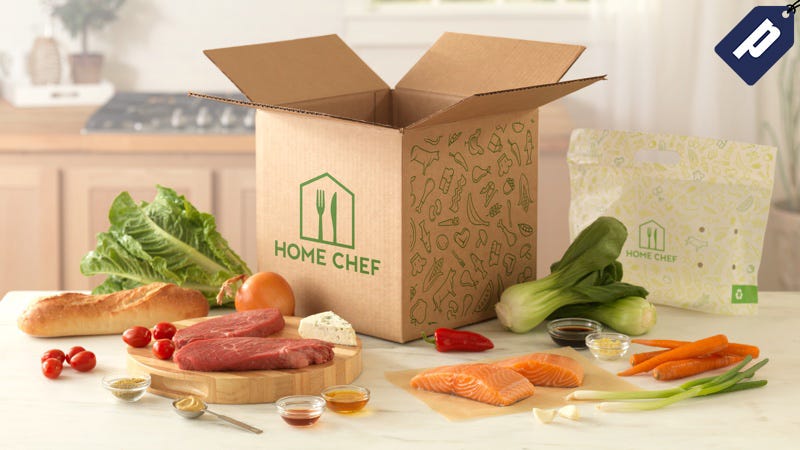 Home Chef delivers fresh, perfectly portioned ingredients and recipes so you can create delicious meals at home. They make cooking a variety of traditional dishes with a twist simple, accessible, and affordable. Sign up and get $30 off your first order + a $10 bonus applied to your second week.
Here's how it works:
Each week, choose from 2-6 dishes in meat, fish, or vegetarian options; skip weeks when you're not interested
Meals are available for 2, 4, or 6 people, with your first week starting at just $20 (2 meals, 2 people)
Browse 11 new simple recipes each week suitable for multiple pallets (including low-carb and gluten-free), with fruit baskets and fresh smoothie add-ons available
Fresh, perfectly portioned ingredients arrive in an insulted, eco-friendly box
The easy-to-follow recipes have you preparing most meals in 30 min
Plus, Home Chef's Summer Grilling Series that runs through Labor Day, offers dishes perfect for the outdoor grill (or grill pan), including Balsamic Shrimp Skewers, BBQ Steak Sandwiches, and Grilled Pork Chops. Sign up now and save $30 on your first order + a $10 bonus applied to your second week.
---
The Promotions team (we're on the business side, not editorial) negotiates discounts on notable products and services and Gizmodo receives revenue if these products and services are purchased. If you're interested in partnering, have questions or comments, drop us a line at promotions@gizmodomedia.com