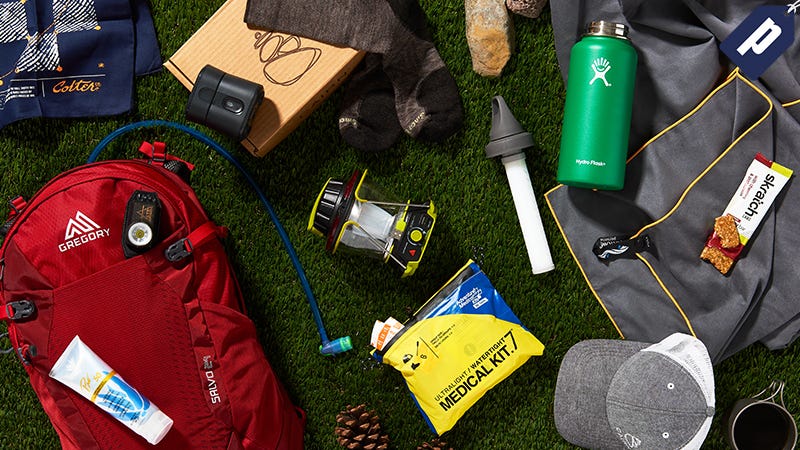 Cairn is the easiest way for outdoor enthusiasts to discover new products that inspire exploration of the great outdoors, all delivered right to your door. Take 20% off your first box with promo code EARTH20 at sign up.

Cairn is a community where outdoor enthusiasts discover new products and ideas that inspire them to connect and explore. Based in Bend, Oregon, the Cairn team shares a passion for the outdoors, actively testing all products that land on subscribers' doorsteps. They showcase up and coming brands as well as favorites like Marmot, prAna, Cotopaxi, Hydro Flask, Black Diamond, and Kuhl, all while catering to your pursuits based on your outdoor lifestyle profile. Subscribers can expect items ranging from energy bars and sun products to cookware, apparel, and navigation tools.
Gear-heads and adventure newbies alike can choose a monthly or quarterly delivery of new outdoor products. With the monthly subscription you'll receive 3-6 products (up to $50 value starting from $27) while the quarterly will offer 5-10 premium products ($300+ value starting from $249). Plus when you test your gear and review it you'll get points to redeem in the Cairn shop for apparel, free boxes, and gifts for friends.
Sign up for Cairn and start discovering new outdoor gear for your next adventure. Use promo code EARTH20 when signing up and save 20% off your first Cairn box plus free shipping.
---
The Promotions team (we're on the business side, not editorial) negotiates discounts on notable products and services and Gizmodo receives revenue if these products and services are purchased. If you're interested in partnering, have questions or comments, drop us a line at promotions@gizmodomedia.com