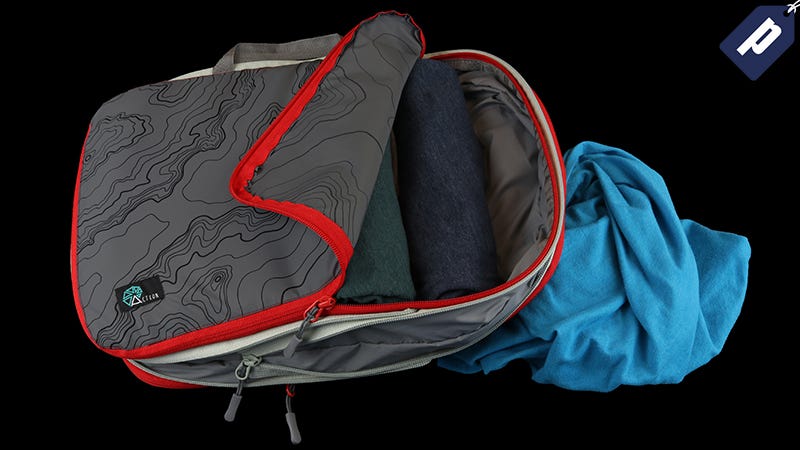 Maximizing limited baggage space is a must if you want keep things light without compromising what you travel with. Acteon's compression packing cubes help keeps clothes compact, organized, and folded during travel. Grab a 2-pack, complete with one large and one small cube, for just $31 with code GIZCUBE20.

The Acteon Packing Cube is made from durable silicone coated ripstop nylon construction, maximizing space with a compression YKK zipper to flatten bulky stacks of clothes. Here's all you need to know:
The set includes two sizes: one large (14.17" x 9.84", 4.2oz), and one small (9.84" x 7.09", 3oz).
Water resistant with separate clean & dirty compartments for added organization
Nylon webbing carrying handle
Fit up to 7 medium t-shirts, 1 pair of shorts, and 1 pair of jeans in the large packing cube
Choose from three colorways including gray/red, white/blue, and gray/black. Snag a 2-pack, complete with one large & one small cube for just $31, a 2-pack for $58, or an 8-pack for $95 with code GIZCUBE20.
---
The Promotions team (we're on the business side, not editorial) negotiates discounts on notable products and services and Gizmodo receives revenue if these products and services are purchased. If you're interested in partnering, have questions or comments, drop us a line at promotions@gizmodomedia.com