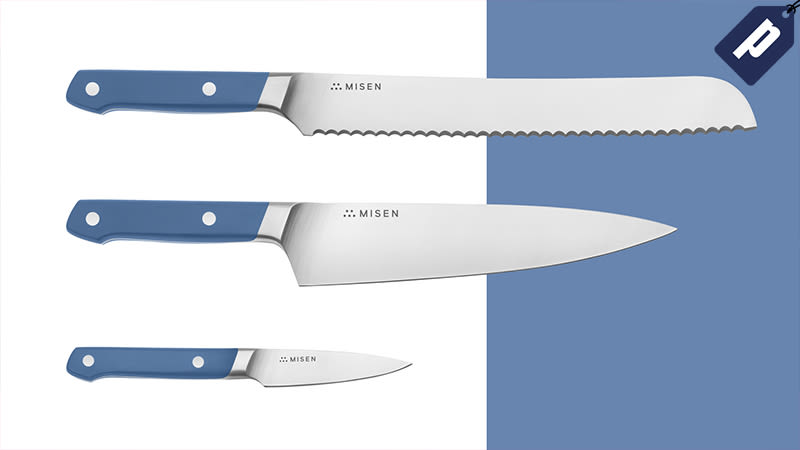 Quality knives are among the most important tools in any kitchen, which is why Misen created a set of three essential knives for everyday cooking. Grab the Essential Knife Set, complete with a chef's, paring, and serrated knife for $110, a saving of 15% with code GIZMODO15.

Each Misen knife is made from AICHI AUS-8 steel, which offers a great balance of sharp edge retention and durability. They incorporate a sloped bolster that travels gradually onto the blade face, providing a comfortable hold for every hand, encouraging a proper "pinch" grip for better control. The set comes complete with the Misen Chef's Knife, which takes on the curvature of a western blade, with the thinner and lighter weight body of a Japanese knife that supports multiple cutting techniques, whether it's a slice, rock, or chop. And with the blade at an acute 15 degree angle, it has a noticeably sharper cutting face.
Along with the chef's knife, readers also receive a serrated blade best for cutting through foods with hard or soft exteriors, and a paring knife for small, intricate work. Use code GIZMODO15 to get the set for $110, a savings of 15%.
---
The Promotions team (we're on the business side, not editorial) negotiates discounts on notable products and services and Gizmodo receives revenue if these products and services are purchased. If you're interested in partnering, have questions or comments, drop us a line at promotions@gizmodomedia.com