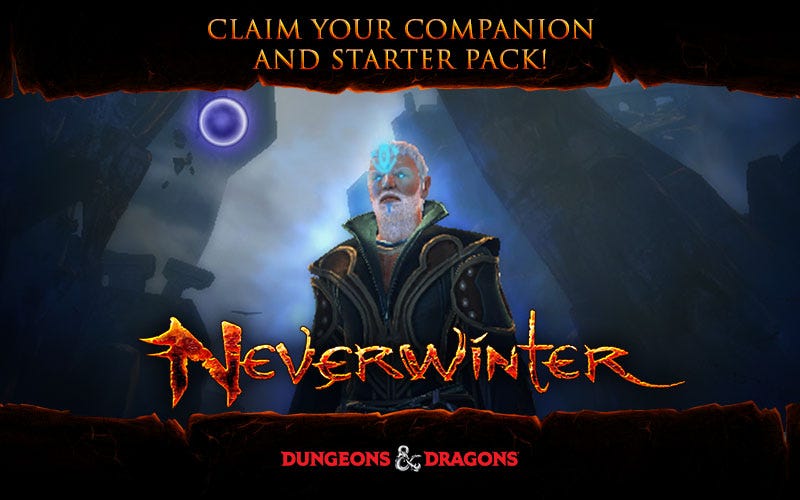 Neverwinter is the free-to-play MMORPG on PC, based on Dungeons and Dragons. Defend one of the most famed cities from the Forgotten Realms Campaign setting as it rises from the ashes. Plus, you'll get a free Neverwinter Vanguard Pack and Mystagogue companion (a $12 value).
In Neverwinter you'll be able to engage in combat while playing through iconic settings you'll recognize from the tabletop game and novels. Play as classes such as Guardian Fighter, Trickster Rogue, Devoted Cleric and others. You can even use the Foundry, a sandbox environment, to create your own adventures that will be added to the world for others to explore.
You'll receive a free Mystagogue controller companion, that has the power to blast a group of enemies with chilling cold. You'll also get the Neverwinter Vanguard Pack which includes Wayfarers XP booster, 5x rank 4 enchantments, 3x refining stones, 5x injury kit, and 5x healing potion.
To obtain your extras you must register through these links, and once logged in, you'll be granted the items. You then claim them through the Reward Claims Agent in Protector's Enclave after you complete the tutorial. If you log into the game by 1/1/2016, you will receive your items by 1/5/16, otherwise, you will receive your items within five business days.
---
The Promotions team (we're on the business side, not editorial) negotiates discounts on notable products and services. If you're interested in partnering, have questions or comments, drop us a line at promotions@gawker.com.
Check out Shop to learn about more of our Promotions Partners and their products and services.