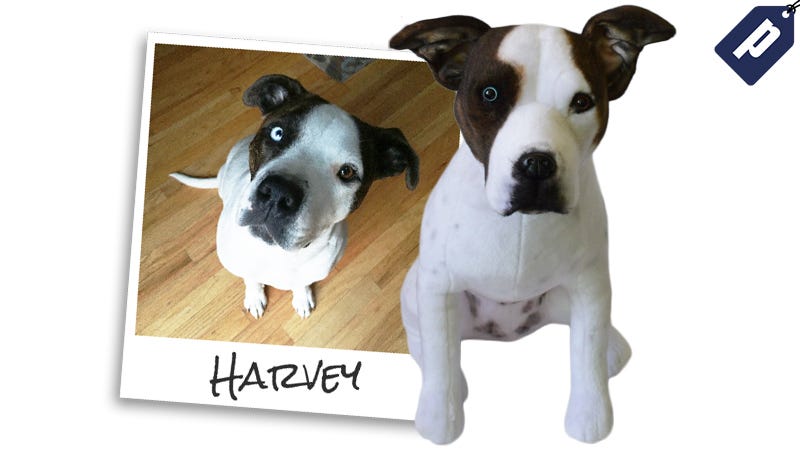 Cuddle Clones will make a custom, hand-crafted stuffed animal clone of any of your beloved pets. Whether it's a keepsake after a pet has passed or something for a current pet, they're incredibly fun. Take $50 off your Cuddle Clone with code CC50 and get one made for $200. Allow 5-7 weeks for your clone to be created, these will not be ready for the holidays.
Here's how Cuddle Clones works:
Enter your pets name, the type of animal, breed, and weight.
Upload images (only one is needed, but the more you provide showing specific details and views, the more realistic your clone will be).
Choose the position of the stuffed animal (sitting, standing, lying), as well as mouth, tongue, ear, and tail positions.
Add each eyes color and describe any physical characteristics that you think are important that should stand out in your stuffed animal.
In addition to getting a unique stuffed animal of your pet, a portion of every purchase (1%-2%) is donated to a pet in need (medical treatment), a shelter, or animal welfare organization. Use promo code CC50 and get your Cuddle Clone started today. Approximate delivery is January 15, 2017.
---
The Promotions team (we're on the business side, not editorial) negotiates discounts on notable products and services and Gizmodo receives revenue if these products and services are purchased. If you're interested in partnering, have questions or comments, drop us a line at promotions@gizmodomedia.com