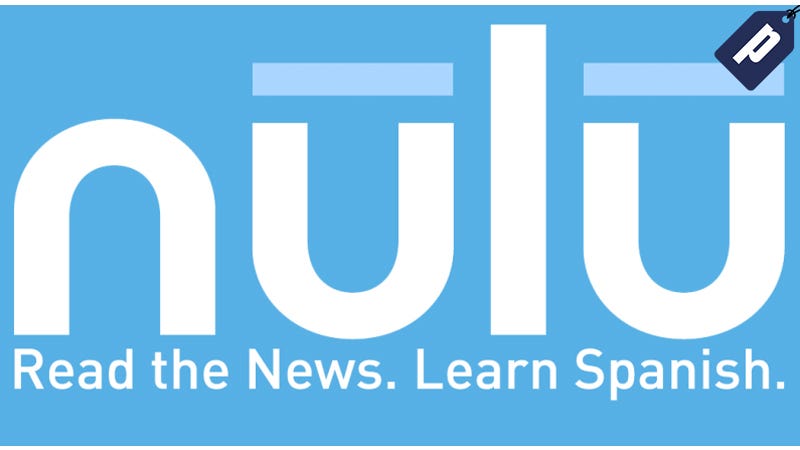 Don't learn Spanish through a textbook filled with unrealistic and boring dialogues. Instead, read about current events and topics that interest you. Get a two-week free trial of Nulu and, once you're hooked, get 20% off the subscription of your choice.

While Spanish textbooks give you the most literal forms of a language in sterile situations that make retention next to impossible, Nulu keeps your attention through real world content. Their method is simple and effective:
Read that day's news story or one of thousands in the Nulu archive.
Listen to native speaker audio of each story; play it at different speeds to improve your listening comprehension.
Hover over any word you don't understand to get a translation and click it to save as a flashcard.
Take a quiz at the end of each story to test your understanding.
Finally, share your thoughts in the discussion forum to practice your writing skills.

Start your free 14-day trial now. Subscriptions are discounted as follows: monthly ($15 now $12); six-month ($75 now $60); or annual ($120 now $96). In as little as five minutes a day, Nulu can get you to Spanish proficiency quickly.
---
The Promotions team (we're on the business side, not editorial) negotiates discounts on notable products and services. If you're interested in partnering, have questions or comments, drop us a line at promotions@gawker.com.