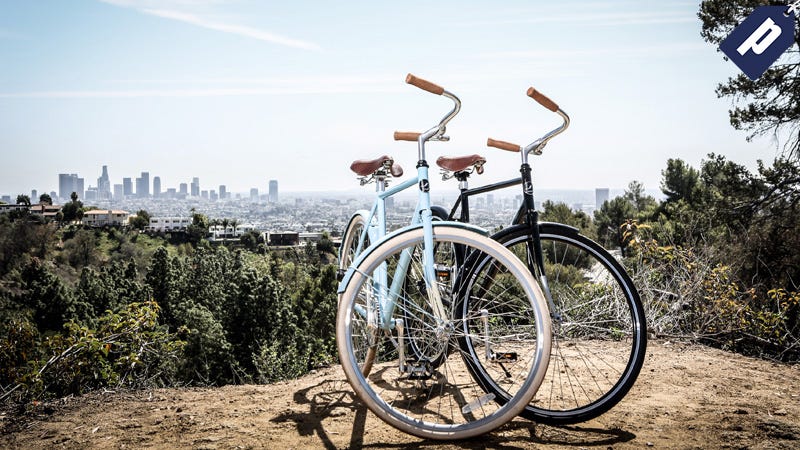 The Springtime months are approaching fast, so save $100 on any ride (the new Dutch collection or mystery bike not included) just in time for the warm weather from independent bike maker Solé. Get one starting from just $299 plus free shipping with promo code VALENTINES.

The City Cruiser is perfect for commuters and casual riders alike. Starting at $399 and designed in Venice Beach, you can cruise the streets in either single speed or fixed gear. It weighs in at a modest 26 pounds and has 700x25C tires, giving it both speed and comfort. The bike is shipped to your door for free already 90% built, just attach the front wheel, handle bars, and seat. Plus you'll get a one-year warranty on all bike components while the frame is guaranteed for life.
If you're looking to do a little more than cruising, grab a three speed, built with a maintenance-free Shimano Nexus Internal three-speed hub. Choose from 10 colorways across the 3 models.
Have fun getting around on a contemporary Solé Bicycle and Save $100 with promo code VALENTINES, plus free shipping.
---
The Promotions team (we're on the business side, not editorial) negotiates discounts on notable products and services and Gizmodo receives revenue if these products and services are purchased. If you're interested in partnering, have questions or comments, drop us a line at promotions@gizmodomedia.com