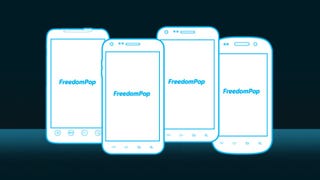 With FreedomPop's new BYO Phone plan, you can activate your old or new Android smartphone and get unlimited talk, text and 500MB a month for $5.75. Simply enter the phone's ESN or MEID on FreedomPop's site to get started. FreedomPop's Unlimited Talk, Text, and 500MB plan is usually $10.99 per month, but for a limited time, they're offering their carrier killing plan to Lifehacker for a discount.
Stick it to the man and cut your current cell phone bill by up to $1200 a year. FreedomPop started offering effortless and compact hotspots with completely free Internet, and now they're the first carrier to offer 100% Free Talk, Text, and Data. Learn more at FreedomPop, or check out this recent Gizmodo coverage.
If your phone isn't available right now, check back soon - FreedomPop is constantly updating their list of compatible BYOD phones.