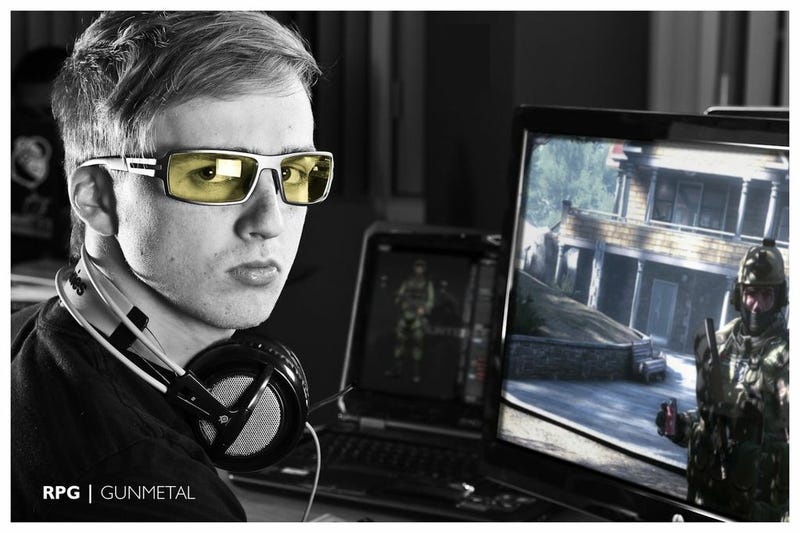 Gunnar Optiks offers stylish computer and gaming eyewear that also helps reduce eye strain. They're an an excellent choice for those who want an uninterrupted gaming experience sans headaches and eye fatigue—and Kotaku readers can get 20% off.
With the imminent launch of Call of Duty: Ghosts and Battlefield 4, not to mention all the other games we know you're still playing, you'll want a pair of Gunnar Optiks to make sure your gaming experience doesn't get disturbed by eye fatigue.
Available off the shelf for those with 20/20 vision or in prescription lenses* as administered by Carl Zeiss Vision, Gunnar Optiks is built with the gamer in mind. Not only does wearing these glasses improve visual endurance for any type of computer or gaming use, they are specifically engineered to reduce digital eye strain while improving contrast, comfort, and focus. For a limited time, Kotaku readers can get a 20% discount off all products. You'll get a 30 day money back guarantee, and Gunnar says you'll see the difference within the first two weeks.
Why buy Gunnar Optiks? In short, Kotaku loves them. They look pretty awesome, they're lightweight (and amazingly comfortable), and they make for a rich visual experience. We can imagine they'll also get you a great deal of compliments too wherever you go with them, especially those LAN parties we know you'll be dying to sign up for once you grab yourself a pair. I mean, who wouldn't want to get a pair of Persona 4 glasses?