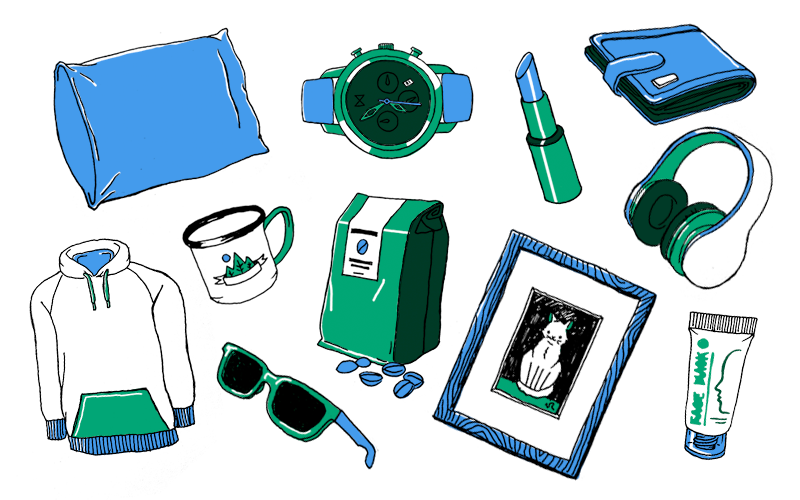 We've rounded up gifts that can add a nice touch or transform any room in the house. From the little things like bourbon brown sugar candles and bluetooth enabled lightbulbs to game changers like stylish bedding, interior design planning, and infographic prints. We've got you savings of up to 70%.
---
Giving a thoughtful gift doesn't have to be hard thanks to Framebridge. Their simplified at-home process allows you to place an order in five minutes and at a lower cost than traditional stores. Framebridge will expertly frame favorite pieces of art and photography then ship them (free) straight to you. Take 15% off with promo code Gawker15 with prices starting as low as $33.
---
Parachute is a stylish and responsibly manufactured bedding brand based in Venice Beach. Their collection of home essentials includes sheets, duvet inserts, and cashmere blankets. Give the gift of superior sleep and upgrade the entire home, too. Take 15% off with promo code CYBERFUNDAY15 at checkout. Offer valid through Monday, November 30.
---
Havenly makes professional interior designers available to anyone to help make a drab room unique and welcoming. Take a survey, choose a designer and work together to come up with a concept that fits your space and style. Then shop directly through Havenly for furniture. Use promo code GAWKGIFT2015 and get the gift card for 30% off. Treat a loved one or yourself. Expires 12/1/15.
---
This candle from Sydney Hale is scented with double-oaked bourbon and salted brown sugar caramel is warm and soothing but not overpowering. It's hand-poured in rural Virginia into apothecary style glass containers. So when you do eventually burn through the double wick candle (it takes about 50 hours), you've got a perfect whiskey glass. It's over 15% off and just $25.
---
Kawartha is the mug built for camping yet great for everyday use. Holding 16 fluid ounces, these mugs are double coated for durability with a stainless steel rim. They're perfect for heating over the campfire and are dishwasher safe (not microwave safe). The 4-pack comes with two river green and two cream colored mugs. Grab them and save 52% with promo code BFCM-EM.
---
Save 72% and create healthy drinks with the Dash Premium Juicer. It maximizes extraction with two speeds; low for soft fruits or vegetables and high for hard foods. It can juice full apples and the jug holds up to 32oz. Get the Dash Premium Juicer from checkout.org (from the people who started Woot.com) and save $100. Click "Buy It" and create an account or sign in to purchase.
---
Pop Chart Lab began with a single branching taxonomy of the many varieties of beer but has since blossomed into a full design team that blends art and data into intricate mappings of all things culturally relevant. From food and drinks to sports, music, and fashion, Pop Chart Lab turns raw data into beautiful designs of useful, fun information. Get 15% off with promo code Holiday15.
---
Say goodbye to energy inefficient, single purpose light bulbs and welcome the SmartFX light bulb into your life at 40% off. It's LED Bluetooth enabled and allows you to control color changes and dimming from your phone. SmartFX's power is comparable to a 60 watt bulb that lasts more than 40,000 hours and uses just 10% the energy of an incandescent bulb. Get $24 off exclusively here.
---
Enjoy freshly grown herbs right in your own kitchen with this special blend of perlite, pea pebbles and organic soil that create a self-watering system. All you need to do is water up to the rock line once a week. The set includes 4 half pint mason jars, organic potting soil, organic perlite, pea pebbles, and herb seeds: basil, cilantro, parsley, and clover. Save 10% with Huckberry.
---
The Promotions team (we're on the business side, not editorial) negotiates discounts on notable products and services. If you're interested in partnering, have questions or comments, drop us a line at promotions@gawker.com.
Check out Shop to learn about more of our Promotions Partners and their products and services.