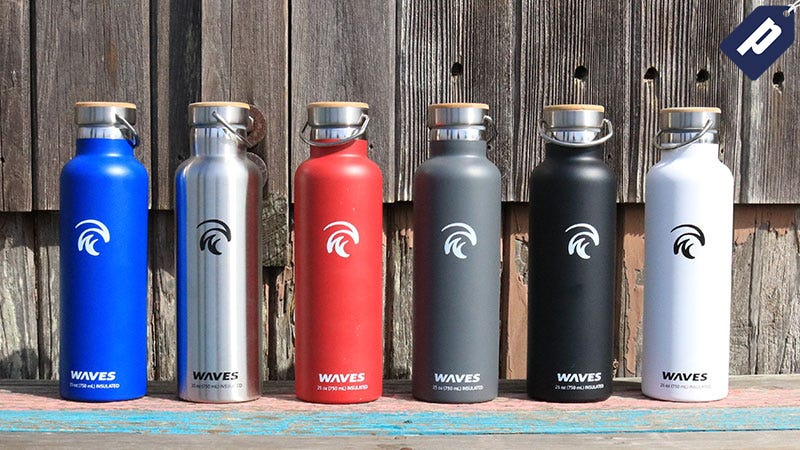 With the Forever Cold, WavesGear has reinvented the water bottle, and it's quite literally grown up. Readers can grab this beastly all-day bottle for $20 and enjoy the comfort of a liter of water on the go, at 40% off. Use promo code JAN-FC40.
The Forever Cold doesn't just hold 34 oz of fluid, with the dual pane stainless steel construction, it keeps drinks cold for a full 24 hours, or hot for 12 hours, the choice is yours. It has a 1.75 inch opening making it incredibly easy to fill with ice cubes. And the stainless steel coupled with the top-plated bamboo cap offers a refined but simple look.
The Forever Cold is perfect for the all day hike, camping, road trips, or just all day lounging at the house. Choose from black, silver, and white. Take 40% off the Forever Cold water bottle and enjoy drinks at the perfect temperature all day long without needing a refill. Use promo code JAN-FC40.
---
The Promotions team (we're on the business side, not editorial) negotiates discounts on notable products and services and Gizmodo receives revenue if these products and services are purchased. If you're interested in partnering, have questions or comments, drop us a line at promotions@gizmodomedia.com