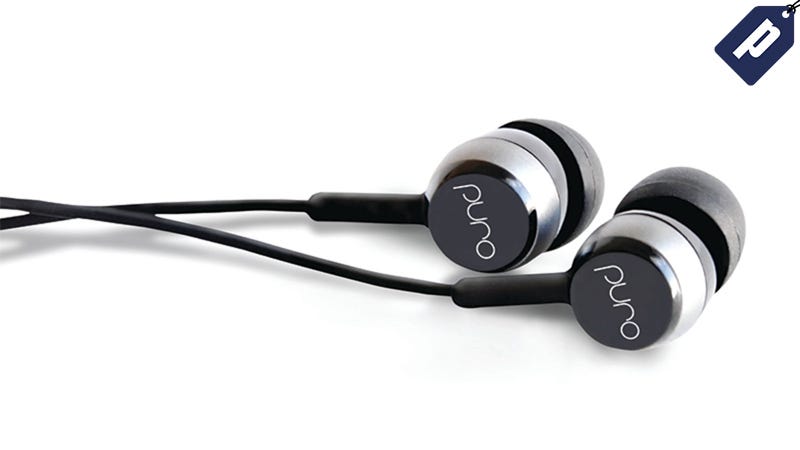 While most headphone makers only tout their powerful bass, Puro Sound Labs highlights their combination of sound clarity, ambient noise reduction, and healthy hearing. Grab the IEM-100 In-Ear Headphones and get an exclusive 30% off with promo code JALOPNIK. That's just $20 and free shipping.
The IEM-100s strike a balance of bass, mids, and highs for quality sound reproduction. But what makes Puro Sound Labs so unique is that it's founded on the idea of providing full sound while maintaining healthy hearing, not impeding it. Here's how:
With 94% Ambient Noise Attenuation (blocking outside noise) listeners are prevented from turning up the volume to overpower outside noise
Listeners have the option to turn on the 85db sound lock, which allows them to listen without breaking the threshold that can cause hearing damage
With the headphones, which include an in-line volume control with the sound lock button, you'll get 3 sizes of silicone ear tips for a custom fit and tight noise-blocking seal and a leather travel sock to keep them in. Take an exclusive 30% off and grab yours for just $20 plus free shipping with code JALOPNIK.
---
The Promotions team (we're on the business side, not editorial) negotiates discounts on notable products and services and Gawker receives revenue if these products and services are purchased. If you're interested in partnering, have questions or comments, drop us a line at promotions@gawker.com