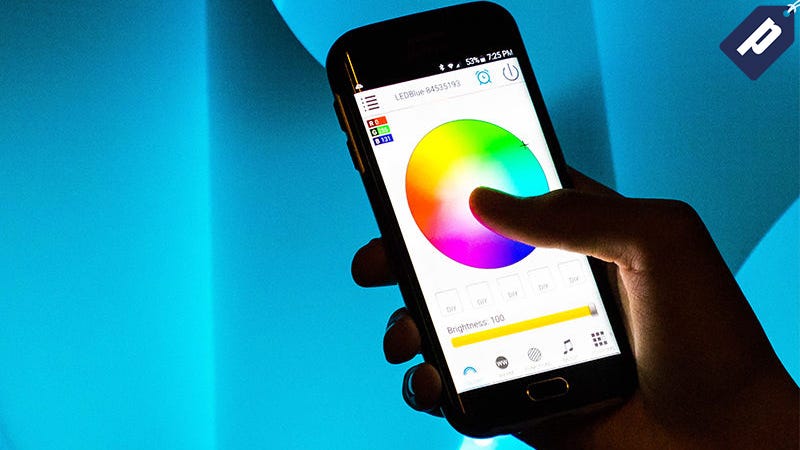 Say goodbye to energy inefficient, single purpose light bulbs and welcome the SmartFX light bulb into your life. Save $20 on the SmartFX and enjoy this LED Bluetooth enabled bulb that allows you to control color changes and dimming from your phone. Get it for $40 now and save 33%.

The SmartFX bulb is an invention that is long overdue, bringing a household necessity, the light bulb, into the 21 century. Users can control it from any iOS or Android device and will have endless lighting possibilities at their fingertips while being more efficient with energy and money. Here's what you get:
The SmartFX's power is comparable to a 60 watt bulb with 550 lumens
A bulb that lasts more than 40,000 hours (that's upwards of 27 years of normal use) whereas most incandescent bulbs only have about 1,200 hours
It uses just 10% the energy of an incandescent bulb
Customize the ambiance of a room with dimming and color options, plus turn bulbs off and on
Use disco mode to have the light change with the beat of the music plus the app can integrate with Spotify, Pandora, and SoundCloud
Save $20 on the bulb now and save on your electric bill later. Shipping is free on orders of $75+, and $5 otherwise.
---
The Promotions team (we're on the business side, not editorial) negotiates discounts on notable products and services and Gizmodo receives revenue if these products and services are purchased. If you're interested in partnering, have questions or comments, drop us a line at promotions@gawker.com