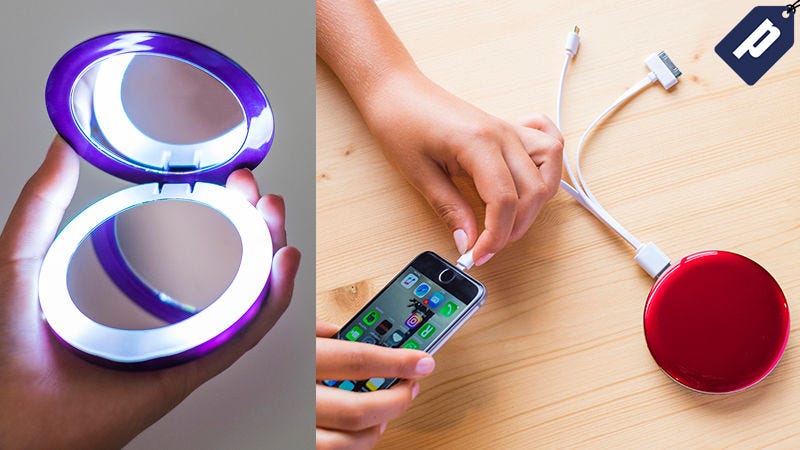 There's plenty of gimmicky two-in-one products out there, the Pearl however, is the real deal. It's a 3000mAh battery backup within a compact mirror. It's a great space saver in the body of an everyday carry, so save 20% and get yours for just $24. Use promo code KINJA.

The Pearl, from HYPER, houses a 3000mAh battery which means it can give a full charge to an iPhone 7 Plus, Galaxy S7, and other comparable phones. It features a 4-light battery life indicator, two mirrors (one regular and one 3X magnified) with an LED ring light, and comes in 5 colors (pink, red, gold, silver, and purple) with a color matching pouch and charging cables.
The Pearl weighs just 4.2 oz with dimensions of 3.5" x 3.5" x 0.5" perfect for carrying in a purse, backpack, or even your pocket. Save 20% now and get your Pearl for just $24. Use promo code KINJA.
---
The Promotions team (we're on the business side, not editorial) negotiates discounts on notable products and services and Gizmodo receives revenue if these products and services are purchased. If you're interested in partnering, have questions or comments, drop us a line at promotions@gizmodomedia.com