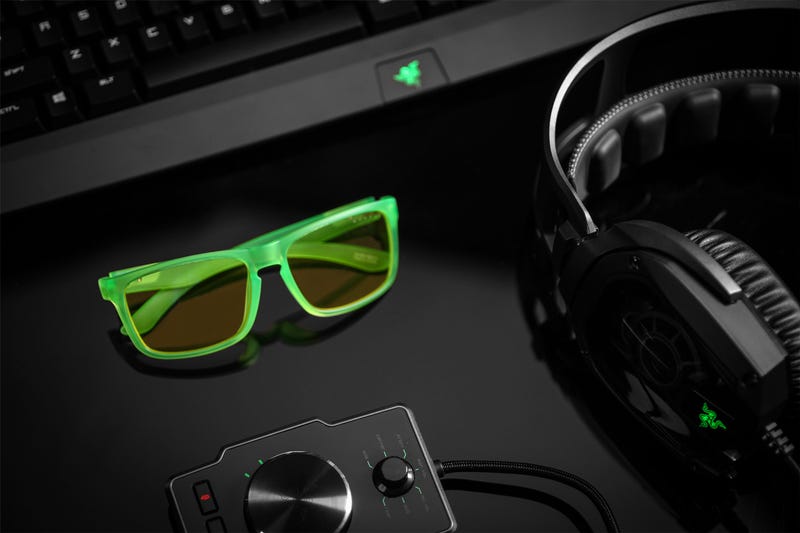 We're constantly glued to screens, using a computer at work and home, a tablet in bed and on the couch, and a phone in any moment not immediately engaging. And all that screen time can cause Computer Vision Syndrome (yes, that's a real thing), headaches, dry eyes, blurred vision, and eye strain. But wearing Gunnar Optiks, the only patented and doctor recommended computer eyewear, can protect and enhance your vision. And right now you can get 20% off any pair on the landing page with promo code GUNN20.
The technology behind Gunnar Optiks does four core things to keep your eyes healthy in front of the computer:
Lens Design: Limits air currents and increases humidity around the eyes, preventing irritation and the patented optical design enhances focus and sharpens detail to ease eye strain
Lens Material: Ultralight and durable, and eliminates distortion from impurities and haze
Lens Tint: Blocks UV and filters blue light to enhance contrast and the filtered spectrum replicates natural light
Lens Coatings: Reduces glare and reflective light to eliminate visual distractions and stress
Together, this technology allows your eyes to stay fresh by preventing the symptoms typically associated with long hours in front of a screen. And they even offer prescription glasses, optimizing for both distance and computer viewing, where as typical prescription glasses are focused solely on distance use.
We live in a digital world that is constantly putting us in front of more devices and screens, causing eye strain and visual fatigue. Now you can adapt accordingly and protect your eyes with 20% off Gunnar Optiks using promo code GUNN20, and enjoy improved clarity and focus.
Get 20% Off Gunnar Computer Eyewear: Protect & Enhance Your Vision
---
The Promotions team (we're on the business side, not editorial) negotiates special offers on notable products. Interested in partnering with us? Drop us a line at promotions@gawker.com.