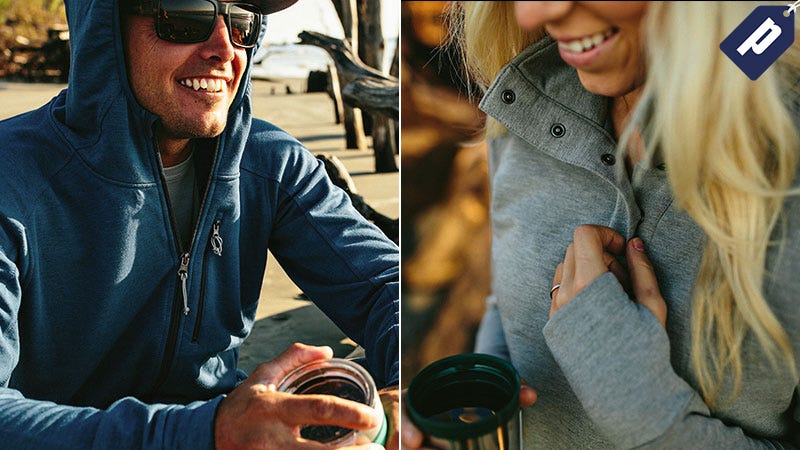 Free Fly Apparel is all about matching your outdoor aspirations with functional clothes, which is why they created the Bamboo Fleece Collection, your go-to layering pieces during the Winter months. Get one for an exclusive 30% off with code DSFLEECE30. Men's and women's styles available.

Free Fly's Bamboo Fleeces sport an athletic fit, a perfect layer in more extreme weather while looking just as good worn casually. Each fleece is made from a custom blend of Bamboo, Polyester, and Spandex, making them incredibly soft, durable and stretchy, with the natural odor resistant properties of bamboo. The bamboo material provides added warmth and 4-way stretch for improved mobility, plus the insulated fleece offers the extra layering you need to get through the winter.
Men's styles include the Quarter Zip ($75, $52.50) and the Thermal Zip Hoody ($90, $63), while women's styles include the Thermal Pullover ($85, $59.50), the Pullover Hoody ($70, $49), and the Full Zip ($80, $56). Save an exclusive 30% with promo code DSFLEECE30.
---
The Promotions team (we're on the business side, not editorial) negotiates discounts on notable products and services and Gizmodo receives revenue if these products and services are purchased. If you're interested in partnering, have questions or comments, drop us a line at promotions@gizmodomedia.com