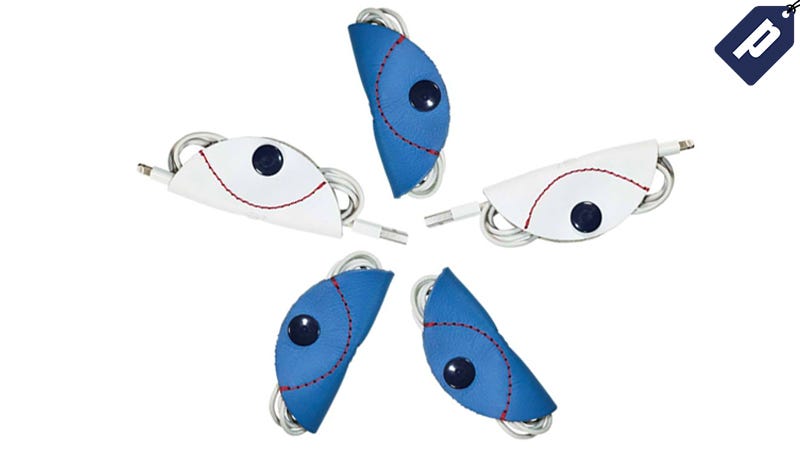 Say goodbye to a tangled mess and keep your wires organized with the Cord Clam from Hide & Drink. Take 50% off a five-pack, just $12.50 with promo code CORD50.

This Cord Clam (2" x 0.2" x 4.5") is handmade from full grain leather and ensures your wires are neatly organized. Ideal for USB cords, chargers, and earbuds, it eliminates the frustration of tangled wires by wrapping them up and snapping shut. With 50% off, a 5-pack is just $12.50 and comes in blue & white with red stitching. Plus, Hide & Drink offers additional cord keepers in dog and cat-shaped designs.
So if you're tired of struggling to untangle wires and cords, snag the Cord Clam five-pack for 50% off with code CORD50.
---
The Promotions team (we're on the business side, not editorial) negotiates discounts on notable products and services and Gizmodo receives revenue if these products and services are purchased. If you're interested in partnering, have questions or comments, drop us a line at promotions@gizmodomedia.com