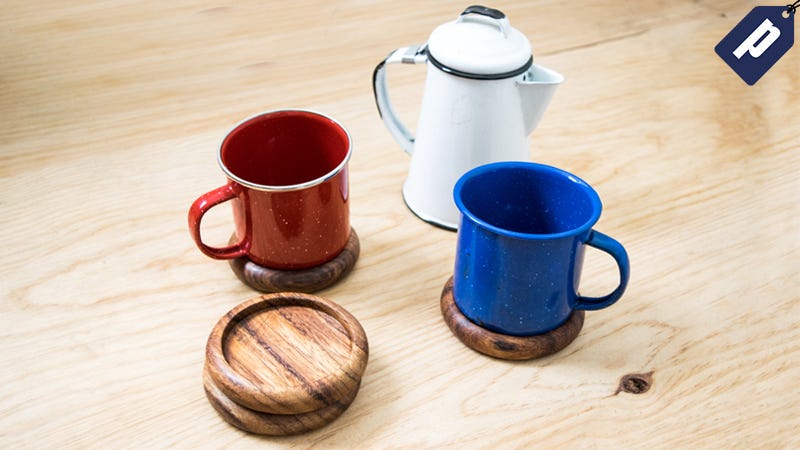 Respect your coffee table and grab a set of four handmade wooden coasters for $14.50 with code CONACASTE50, a savings of 50%.

Handmade with 100% conacaste wood from local lumber yards of Chimaltenango, Guatemala, these Wooden Coasters are carefully kiln-dried to reduce moisture content and adjust to any temperature. Blending well in your living room, kitchen, or dining room, these coasters will save you from annoying drink rings on your wooden furniture. After the discount of 50% off, the Wooden Coasters are just $14.50 for a set of four. Plus, Hide & Drink offers additional home products like oven mitts, panhandle covers, and pot pads.
Place your mug or glass atop these Wooden Coasters from Hide & Drink and save 50% now with promo code CONACASTE50.
---
The Promotions team (we're on the business side, not editorial) negotiates discounts on notable products and services and Gizmodo receives revenue if these products and services are purchased. If you're interested in partnering, have questions or comments, drop us a line at promotions@gawker.com