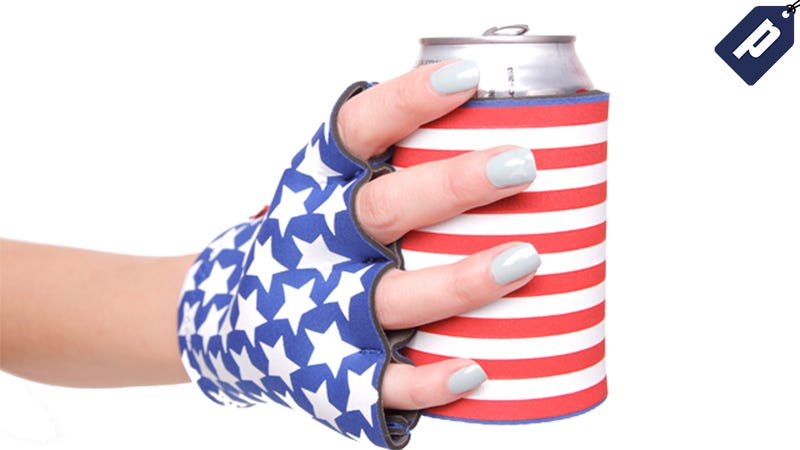 America's birthday is almost here, and it would be nothing without a Suzy Mitt, the ridiculous all in one glove and beer cooler. Show off your stars and stripes and celebrate not working using promo code America50 and save 50%. That's just $9.99.

Make your presence felt at the biggest party armed with a beer-holding conversation starter from Suzy Mitt. Whether people are confused or envious, it grabs attention. You'll have a blast keeping your beer cold while having more freedom to flail your arms while telling your next drunken tale. The fingerless neoprene glove is attached to a kuzy so as your grip loosens on your beer, the beer remains as cold and secure as ever. Get the stars and stripes mitt which is perfect on any summer day.
It's weird and ridiculous, it's a Suzy Mitt. Get one at 50% off using promo code America50 and then grab a cold one.
---
The Promotions team (we're on the business side, not editorial) negotiates discounts on notable products and services. If you're interested in partnering, have questions or comments, drop us a line at promotions@gawker.com.