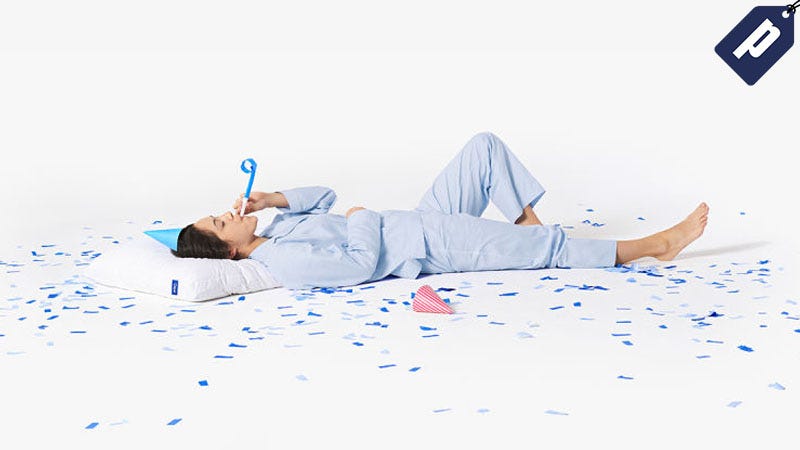 Casper obsessed over better sleep to bring you the complete sleep quality experience, testing for comfort, support, temperature, and durability. So after three years of innovation and shaking up a stale industry they're thanking the Casper community with $33 off any product. 

Casper hit the ground running with their inventive mattress that's constructed with a base layer of pressure relieving memory foam, complemented with a springy, breathable top layer that keeps you cooler. Then they added another transition layer to soften the Casper at its deepest layers while making the foam more durable with better retention of the original feel in all climates.

Since then they've added the Casper frame, foundation (box spring), supima sheets, soft and supportive pillow, waterproof mattress protector, and even a dog mattress. The $33 off applies to all products. Offer valid through 5.1.17.
---
The Promotions team (we're on the business side, not editorial) negotiates discounts on notable products and services and Gizmodo receives revenue if these products and services are purchased. If you're interested in partnering, have questions or comments, drop us a line at promotions@gizmodomedia.com