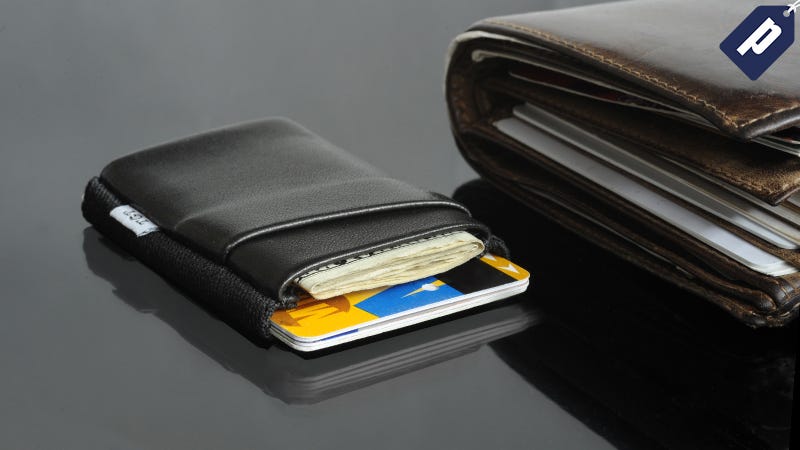 Ditch that bulky bi-fold and carry everything you need in the comfortable and slender TGT Wallet. Kotaku readers can grab the Nightcall 2.0 TGT Wallet for just $30 and save over 15% while getting innovative simplicity. Use promo code TAKUTGT.

The TGT wallet (pronounced tight) is designed to reduce the bulk of a traditional wallet and allow for maximum comfort and easy front-pocket storage. At half the size of the traditional bi-fold, its minimalist design solves the problem of the over-sized wallet. Here's what you need to know about the Nightcall 2.0:
Handmade in the U.S. with Italian lambskin and custom-designed elastic, then double-stitched for durability
With elastic, it firmly holds as little as one card or up to 20
The dimensions are 2.25" wide x 2.75" long as opposed to a standard bi-fold that's 4.5" x 3.5"
One-year warranty and 30-day money back guarantee
Keep your money and cards organized without the extra weight and bulk for just $30. Use promo code TAKUTGT and save over 15%, available for use site-wide.
---
The Promotions team (we're on the business side, not editorial) negotiates discounts on notable products and services and Gizmodo receives revenue if these products and services are purchased. If you're interested in partnering, have questions or comments, drop us a line at promotions@gizmodomedia.com