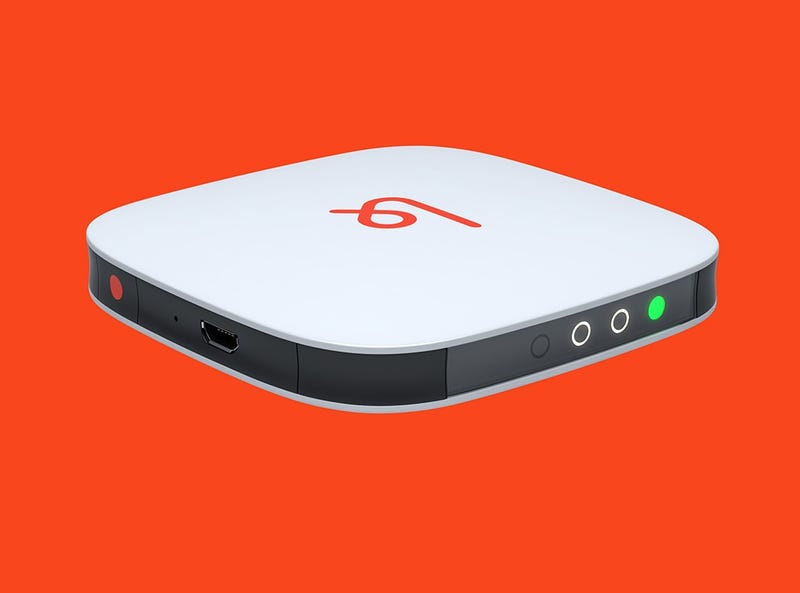 Pre-order the new Karma 4G LTE Hotspot for just $99 and ensure you're connected at all times, wherever you go. That's 33% off the device, and also includes a free 100MB of data to get you started. Following the pre-order, Karma Go prices will increase this Thursday, October 23rd to $149. Karma Go is the followup to the device which was voted Lifehacker's favorite dedicated mobile hotspot.
Karma Go is a small square weighing in at just 2.1 oz and can fit into your back pocket, making mobile connectivity ubiquitous and simple for all your devices. The LTE network has been bulked up allowing for fast and frictionless wireless nationwide. There are no monthly fees or two-year contracts, you just pay for the data you use, and that data never expires.
When you do need data, it costs $14 per gigabyte (or as low as $9.90 in bulk), but you'll also earn a free 100MB of data every time you share your Karma connection with others. Up to 8 people can be on the network at once, and everyone pays for the data they use. It's a secure, safe, and free way to share WiFi with everyone around you. See how much faith Karma CEO, Steven van Wel, has put into the device in his recent Lifehacker interview.
Additionally, the battery lasts for 5 hours of active use, or 220 hours of standby, and charges with a micro USB cable (included). It's easy to use (there's only one button), and Karma has free iOS and Android apps to help you track usage and buy more data.
Want the assurance of LTE connectivity without the hassle and costs of a monthly plan? The new Karma Go is the perfect match and will get you good juju and free data as you share with total strangers desperate for internet access. Save 33% on the brand new device before the price increases on October 23. Purchases are for pre-order only and will ship in December.
$99: Pre-Order the New Karma 4G LTE Hotspot, Pay as You Go, Earn Data & Save 33%
---
The Promotions team (we're on the business side, not editorial) negotiates special offers on notable products. Interested in partnering with us? Drop us a line at promotions@gawker.com.